Tesla Batteries Fuel Virtual Power Plant in Australia
Tesla Inc. has started the second phase of its virtual power plant in South Australia as it seeks to potentially connect 50,000 homes to provide as much capacity as a large gas turbine.
Solar panels and Tesla's Powerwall batteries will be installed at 1,000 public housing properties during the second stage, South Australia's Energy Minister Dan van Holst Pellekaan said in a statement on Wednesday. The first phase saw 100 households reduce their grid consumption by over 70 percent, according to the statement. Tesla first announced the plan in February.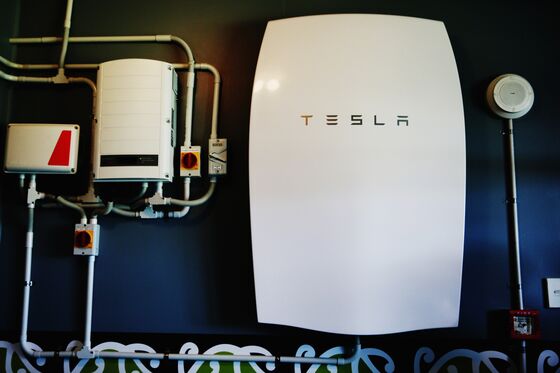 The virtual power plant "will deliver cheaper electricity to some of South Australia's most disadvantaged households whilst increasing the reliability of the state's electricity network," van Holst Pellekaan said in the statement.
In November 2017, Tesla chief executive officer Elon Musk rolled-out the world's biggest lithium-ion battery in the South Australian outback, winning a bet that his company could install a 100-megawatt storage facility within 100 days to help support the state's blackout-plagued power grid.
South Australia leads the country in renewables growth, with over 40 percent of its power coming from clean energy sources, compared with around 18 percent country-wide, but supply shortages at peak times have left it dependent on an electricity inter-connector with neighboring Victoria state.
German group Sonnen GmbH also plans to establish a virtual power plant by the middle of 2019, CEO Christoph Ostermann said in a phone interview on Tuesday after announcing the company's battery manufacturing plant in the state had started production.