No More Petrol As Govt Plans Only Electric Two-Wheeler Sales In India After 2025
The government is expected to ramp up its efforts to bring in a culture of electric vehicles in the country, to the point that it might soon make them a mandate in certain categories. These categories include the three-wheelers and two-wheelers with an engine capacity of up to 150cc.
The expectations arise through a recent recommendation of a high-level government panel. As reported by TOI, the recommendation might lead to the mandate of sale of only electric three-wheelers and (up to) 150cc engine two-wheelers with effect from April 2023 and April 2025 respectively. The move targets the two highest selling categories in the Indian automotive market, together counting to a total of over 2 crore units annually.
As per the report, the government panel has taken into consideration the current expenditure of the auto industry on vehicles in these categories, making them BS-VI compliant, the new emission norms set to be in effect from April next year. The 4 to 6 years transition window is to allow the auto makers to gain profit from such compliant vehicles. The discussion also hinted at a similar mandate for school and city buses as well as delivery vehicles.
The panel comprised of an inter-ministerial committee led by Niti Aayog CEO Amitabh Kant. In addition to the mandates, the panel proposed the doubling of direct subsidy to electric three-wheelers, raising it to Rs 20,000 per kilo watt. If put into effect, the new subsidies will bring the pricing of such electric three-wheelers at par with their fossil fuel counterparts.
The effort to increase the EV adoption has another aspect to it. While incentivising those opting for EVs, the government might also put in place stringent fuel efficiency norms for petrol and diesel vehicles which might result in an increased price of such vehicles, deterring people from opting for them.
To put this into effect, the power ministry will be coming up with the framework for carbon credit trading mechanism as an addition to the corporate average fuel efficiency (CAFE) norms. The idea is to propel the auto makers towards producing more and more electric vehicles. The transport ministry is also working in tandem for this, planning out a step-wise transition to electric vehicles in each segment by 2030.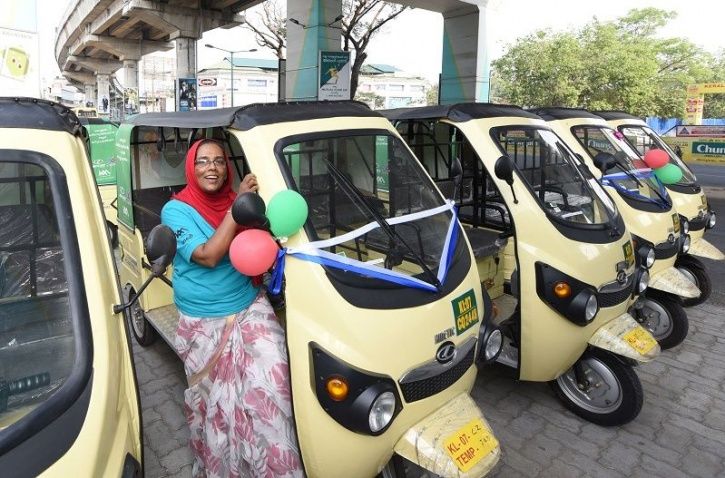 LAUNCH OF ELECTRIC AUTO FLEET AS A FEEDER TO THE KOCHI METRO. (IMAGE: TOI)
The auto industry has had mixed reaction to it, with some asking for more incentives on the part to change their existing production infrastructure to suit EVs. Meanwhile, others have started bringing their EV offerings to the country already, with multiple EV launches of major car makers already in line for the next couple of years.
Source: indiatimes