Indian Student Gives World Secret To Clean Energy Future With Trick To Mass Produce Bioethanol
Bioethanol is a product considered by many to be the fuel of the future. A biofuel made by fermenting various plant sugars, it's main advantage is that it's more eco-friendly.
And it seems one Master's student from India is an expert on its production.
Saurabh Singh from Lovely Professional University (LPU) was representing India at the 27th European Biomass Conference and Exhibition (EUBCE) in Lisbon, Portugal recently. At an event where most papers were presented by scientists or PHD scholars, he was one of the youngest research publishers present.
Singh's research on 'Comparative evaluation of methods for Bioethanol production from co-cultures of Zymomonas mobilis and Saccharomyces cerevisiae' aims to enable large scale production of Bioethanol using yeast and bacteria. Basically, he believes he has a way to upscale production for the petroleum substitute.
Bioethanol – fuel of the future?
Made from plants rich in sucrose like cane sugar, beet, sweet sorghum, or those rich in starch like corn, wheat or potatoes, the advantages of bioethanol are plenty. For one, it's renewable, unlike petroleum. It's also clean and much less toxic than other fuels, generating far less CO2 given that it's made from plants that absorb it in the first place. This makes the net balance of emissions the produce positive.
As a Biotech student from Uttar Pradesh, and close enough to observe the pollution problems in Delhi, Saurabh Singh was looking for a way to mass-produce the compound in order to replace automobile petroleum.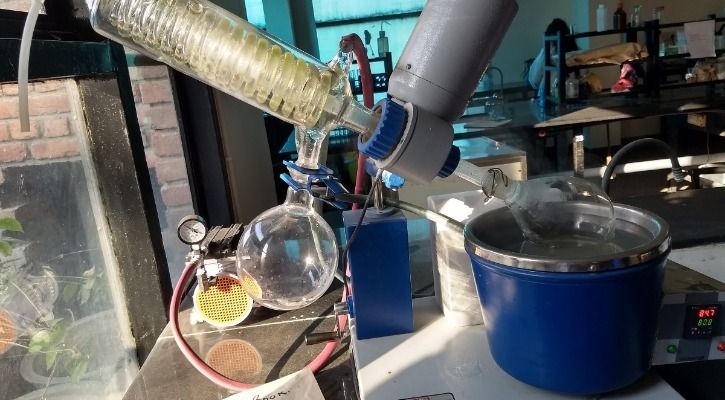 He says Indian farmers should be encouraged (through perhaps things like government incentives) to cultivate crops like sugarcane, beetroot, and corn. The waste from these crops after they've been harvested can then be used to produce bioethanol.
"Biofuels are the need of the hour, however, the biggest challenge in their adoption is their production and availability in large amounts," Singh said. "We all want to live in a greener and cleaner world and nothing would give me more pleasure than my research playing a role in accelerating the production of biofuels."
Source: indiatimes