The energy sector in India is at a crossroads, with an aggressive policy drive towards green power on the one hand, and stressed thermal power assets going under the hammer on the other.
Before one discusses the thermal power sector, the aggressive policy push towards infirm green energy has left one wondering: One, whether the stated capacity addition targets are realistic and achievable; and, two, with continuous pressure on delivering low tariff, is the business model worth private sector participation.
Keeping in mind the past three years' performance, estimates suggest that India may add at best 10-12 gigawatts (GW) per year of renewable energy across solar and wind segments. That is, meeting only a part of the stated target of 225 GW of renewable energy by 2022! However, unless the playing field is based on a reasonable return model, the private sector will be forced to stay off from adding even 10-12 gigawatts (GW) per year – as is being seen of late in the last couple of quarters.
The public-private partnership (PPP) model works worldwide for it allows reasonable (and not excessive) return to the private sector over the long term through a reliable contractual arrangement. But there seem to be incoherent policies at play: Whether it's the local-content requirement (which today is quality-deficient and cost-uncompetitive); suggested capping of tariff, inclusive of the proposed safeguard duty; evacuation issues; land requirements; and payment issues. The departments concerned need to pause and work towards a framework that allows steady achievement of capacity targets that are sustainable over the long term thanks to appropriately priced power.
In the meanwhile, it's well understood that baseload demand for power in India relies on coal-based thermal energy plants, especially in the absence of domestic gas and expensive unaffordable imported gas. (Baseload is the amount of power made available by an energy producer, such as a power plant, to meet fundamental demands by consumers.) The existing thermal power capacity has been under massive stress, causing project lenders and promoters to run around in every possible direction to find solutions. It's noteworthy that the central bank has been steadfast in its approach and hasn't deviated from its stated norms for non-performing assets in a sector. And, now that these stressed assets are to go through the bankruptcy-resolution process, policymakers would do a great favour to the power sector in India if a few simple structural issues are addressed. These are:
Coal availability should be de-linked from the power purchase agreements' (PPAs') requirements. That is, the concept of linkage coal should be done away with.
Coal available in the domestic open market today is too expensive for the power plants to sell energy profitably. This needs to be addressed on an urgent basis through corrections in the duty/tax structure that adds exorbitantly to the coal cost. For instance, environment cess of Rs 400 per tonne is a high burden on thermal power.
Coal India Ltd (CIL) needs to first focus on supplying base coal requirements of all power plants before targeting up to 10% of its capacity to be sold on a merchant basis. This state-sponsored monopolistic behaviour needs to be checked for a company that's sitting on piles of cash while being one of most inefficient coal producers in the world.
If the core national objective is to supply affordable power to all, then Coal India should be asked to supply coal at a reasonably capped price to all power plants. This is particularly pertinent when the private sector is asked to bid for de-allocated coal mines, for cheaper power and revenue maximisation for state.
The public sector-sponsored plants need to be asked to compete fairly with independent power producers. The current stress in the thermal power sector is partly because state-run power producer NTPC signed PPAs on a cost-plus basis with various state-owned energy distribution firms whereas the private sector was asked to bid competitively.
Minimum off-take for an energy distribution firms should be increased to 75%. The proposed disallowing of load-shedding and three-part tariff structure are steps in the right direction.
The existing payment security mechanism, as per the model PPA, needs to be improved, especially in the presence of payment delays and absence of full contracted off-take.
Indian energy demand is expected to take off with signs of real economic recovery, especially around industrial demand. The policymakers can make a positive difference in correcting some of the basic issues affecting the sector. The existing capacity should be facilitated to run profitably while renewable energy should be promoted at the right pace with an optimal policy framework covering all issues in a comprehensive manner. Else, we're going to have double trouble, leading to questions around reliable power availability itself in a country where per capita consumption is amongst the lowest globally.
The energy sector in India is a great investment opportunity for value investors currently. Some of the aforementioned basic, not necessarily bold, policy corrections shall ensure meaningful plugging into this imminent opportunity.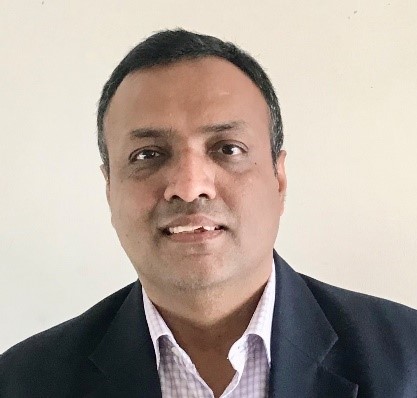 Ajay Jain is managing partner, Indusbridge Capital Advisors LLP. Jain has been a senior adviser to National Investment and Infrastructure Fund and the International Finance Corporation, which is a member of the World Bank Group. Views are personal.
Source: vccircle