Around 1,000 GWh of battery manufacturing capacity needed to meet global EV target by 2025
The agency added the world's capacity to make battery cells has expanded rapidly in recent years and currently manufacturing operations globally can produce around 320 GWh of batteries per year for use in electric cars
New Delhi: The world needs battery manufacturing capacity of 1,000 Gigawatt hour (GWh) per year by 2025 to meet the global target for electric vehicle (EV) transition, said International Energy Agency (IEA).
"If the global auto industry's announced targets for electric vehicle production are met despite the Covid-19 crisis, around 1,000 GWh of battery manufacturing capacity would be needed in 2025," IEA said in a note.
The agency added the world's capacity to make battery cells has expanded rapidly in recent years and currently manufacturing operations globally can produce around 320 GWh of batteries per year for use in electric cars.
For clean energy transitions around the world, batteries and hydrogen-producing electrolysers stand out as two important technologies due to their ability to convert electricity into chemical energy and vice versa, it said.
The price of lithium-ion batteries for electrifying transport has declined sharply in recent years and the governments in many countries have adopted policies encouraging increased deployment of electric vehicles, further accelerating the decline in battery prices.
At the same time, the power sector now offers emerging opportunities for the use of batteries to support the integration of variable renewables such as wind and solar photovoltaic into electricity systems.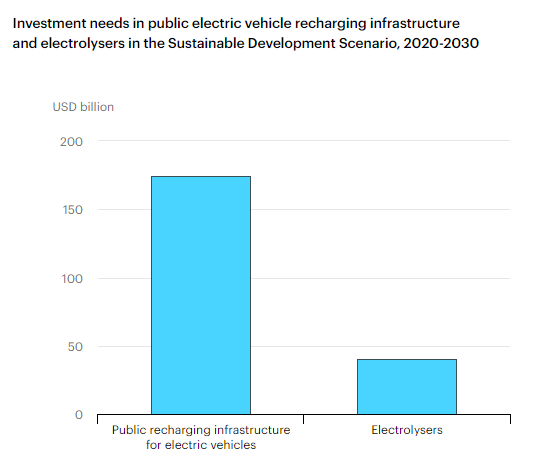 IEA said the appropriate level of stimulus packages and investments for battery manufacturing in each country depends upon set targets for renewables integration and road transport electrification.
NITI Aayog's Principal Consultant for mobility Anil Srivastava had said in January India will require 50 GWh of battery storage capacity over the next two-and-a-half years to support the projected growth in renewable energy and meet the national electric mobility target.
Source: energy.economictimes.indiatimes