Electric Bikes Proposal For Indian Market Has Challenges, Say Observers
The proposal to make most two-wheelers electric by 2025 will need accelerated product development, across segments by two-wheeler manufacturers, but will also require localisation of the supply chain for the new technology.
Niti Aayog, the Indian government's think-tank has reportedly proposed electrifying most motorcycles and scooters within the next six to eight years to curb pollution and reduce dependency on fossil fuels. Many leading two-wheeler manufacturers are known to be pursuing the development and production of the next generation of electric two-wheelers, but it seems to be early days yet on how manufacturers will actually fast track the development of an entire ecosystem, including charging infrastructure and supply chain. Most leading two-wheeler manufacturers Carandbike reached out to, declined to comment on the policy proposal, choosing to see if actual policy decisions are taken around it. But there's no denying that the future of the two-wheeler industry will be gradually heading towards electicification from the current internal combustion engines.
If the proposal become policy, the most affected will be the large volumes leaders who currently don't have a single electric two-wheeler product or electric bike which is production ready. Hero MotoCorp sold over 78 lakh two-wheeler in 2018-19, while Honda Motorcycle and Scooter India (HMSI) sold more than 55 lakh two-wheelers. Bajaj Auto, India's largest exporter of motorcycles, also sold more than 50 lakh two- and three-wheelers in 2018-19. TVS Motor Company sold almost 38 lakh two-wheelers in 2018-19, and although the company is pursuing an electric two-wheeler programme, it's still not clear when the first electric TVS will be production ready.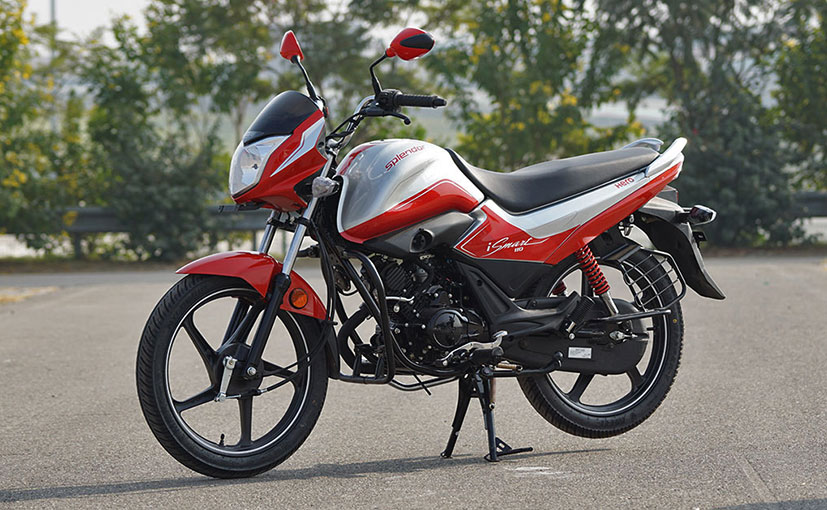 When contacted, HMSI declined to comment, saying that it's still a draft proposal, and that the company will comment when actual policy is announced. TVS Motor Company too declined to comment, and a spokesperson for Bajaj Auto was unavailable to respond to queries. Market leader Hero MotoCorp said that new products with electric technology are currently under development, but there still remain challenges in charging infrastructure, as well as consumer acceptance of these products, which will come with added costs.
"Hero MotoCorp and the entire automotive industry in the country are currently focussed on transitioning to BSVI emission norms by April 2020, putting India at the forefront of clean emissions, even before the implementation of EuroV norms. At the same time, Hero MotoCorp is constantly engaged in developing innovative and advanced technologies for future mobility, including electric vehicles (EV). The ongoing work on EVs at our world-class R&D facility – the Centre of Innovation and Technology (CIT) – and the strategic investment in Ather Energy bear testimony to our commitment to electric mobility. The scale and timing of adoption of EVs would depend on multiple factors such as nationwide public infrastructure for easy and convenient charging, mass consumer acceptance of products and cost implications," a spokesperson for the world's largest two-wheeler manufacturer by volume, told Carandbike.
India is the world's largest two-wheeler market, and in the financial year 2018-19, as many as 2.1 crore motorcycles and scooters were sold up to March 2019. There has been a gradual introduction of electric two-wheelers and electric bikes in the country, but electric scooters accounted for only 1.26 lakh units in the past 12 months, although electric scooter sales have doubled in just over a year, from just 54,800 a year ago. But so far, the electric two-wheeler space has only seen smaller and niche players, rather than mainstream two-wheeler manufacturers. New entrants like Ather Energy are far ahead in the game, with advanced technologies like cloud connected diagnostic tools, and smartphone connectivity, in the company's two electric scooter products. And Ather also has a dedicated in-house charging network, called the Ather Grid, which is also offered in cities where the company operates in.
"The policy is in the right direction, pushing the industry towards electrification, and for cleaner technology. But there are still gaps in the supply chain for local capability to develop. Some of the new entrants in the electric vehicle space are from the unorganised sector. The policy with linked incentives to certain levels of localisation of technology and supply chain is good from a local perspective, " says Rakesh Batra, Partner and Sector Leader (Automotive), Ernst and Young.
"But the key issue will also be the cost factor, which is linked to the supply chain and localisation of that supply chain. Whatever products are being offered today, aren't really cost effective, from a consumer point of view. And then if you look at the supply side, there are limited products to meet market demand. Manufacturers will need to allocate resources and focus on accelerated product development, and this means different products for different segments, and also explore all options, including alliances to share costs of development. Today, China is perhaps the most advanced electric two-wheeler market, from a technology, scale and volumes perspective. That makes China a prime candidate for Indian manufacturers to emulate," added Batra.
Clearly, with most manufacturers gearing up to meet the challenges of the Bharat Stage VI emission regulations which will come into place from April 2020, the draft proposal to make most two-wheelers electric by 2025 will be yet another challenge. The common view of many analysts and observers is that most stakeholders will not want to dilute financial performance at the cost of product development, which will likely take more than a year or two, more so, with newer technologies and new segments. There will be increased focus on electric technology, and an increased push in electric product development is expected, whether the draft proposal becomes policy or not.
Source: auto.ndtv