Every EV coming to India by 2020
Want to go electric but can't find a car? Fear not, here's a list of electrified cars coming soon.
With the Tigor EV only available to institutional buyers, and the Mahindra e2O Plus axed by the current safety norms, the Mahindra eVerito is now the only all-electric car that you can actually buy. But that's going to change, with more than a dozen all-electric cars – and a few plug-in hybrids, too – set to launch soon. Here's a quick look at the ones we know should be here in a few months time.
Audi e-tron
We've driven it already and come away impressed. The E-tron's two motors deliver all-wheel-drive capability and a combined output of 408hp. A 95kWh battery promises a range of 400km, as per the Worldwide Harmonized Light Vehicle Test Procedure (WLTP) cycle. It will be priced at around Rs 1.5 crore.
Jaguar I-Pace
Space, pace and grace – the I-Pace has it all. That's what we said of the I-Pace when we drove it, last June. Since then, it has swept the awards for World Car, World Car Design and World Green Car 2019. It will arrive next year with a 90kWh battery with a 480km range (WLTP), powered by two motors producing a combined 400hp and 696Nm of torque.
Renault City K-ZE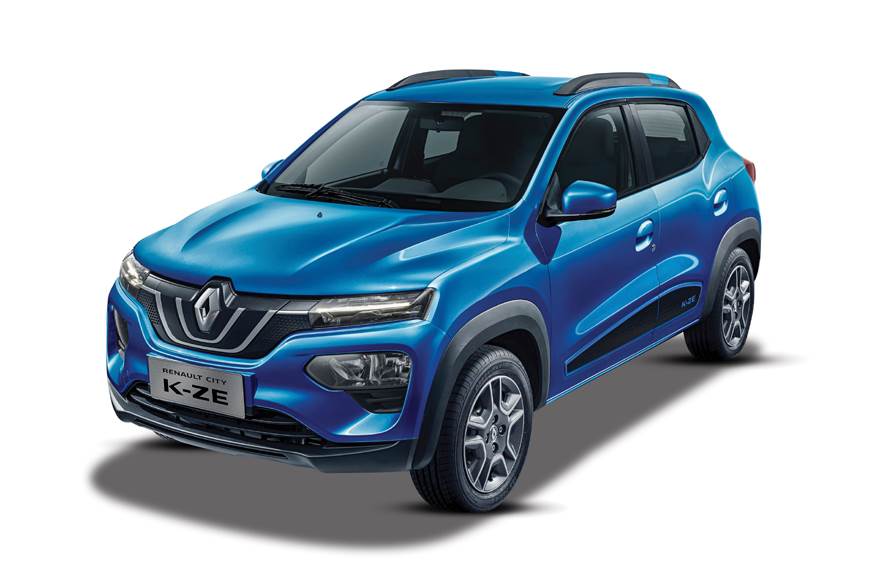 The K-ZE will go on sale in China later this year and will also make its way to India, although there's no official word so far. The K-ZE sits below the Zoe and is based on the CMF-A platform seen on the Kwid. The promised range is 250km on the New European Driving Cycle (NEDC).
Renault Zoe
Conceived as an all-electric car from the start, the Zoe launched in 2012 and has had a few updates, so far. Today, it promises a range of 400km (NEDC). Renault India has already begun testing the car here, and it will be brought here as an import.
Maruti Suzuki Wagon R EV
True to Maruti form, the Wagon R EV will come priced quite aggressively upon launch next year. This is, of course with subsidies, given that it will be made in India. It should deliver a range of 200km. Maruti is already testing a fleet of electric Wagon Rs here, although the cars aren't branded as such.
Ford Aspire EV
The Aspire is going electric, thanks to Mahindra. It will run an 82hp motor with a 25kWh battery giving it a real-world range of 150km. Mahindra and Ford will sell their own versions, but there will be very few changes between the two models. Interestingly, the electric Aspire will be based on the export model, which features a larger boot.
Nissan Leaf
The world's bestselling electric car will soon be here. The Leaf will enter the Indian market with the smaller of the two capacities on offer; a 40kWh battery with an EPA cycle range of 241km. Power and torque figures stand at 150hp and 320Nm. Expected it for around Rs 40 lakh.
Tata Altroz EV
Tata displayed this EV concept at the Geneva motor show this year and is at work on its development. It is likely to take a while to hit showrooms. While Tata did not reveal all the technical details, it did state the EV will have a range of 250-300km and fast-charge capability with 80 percent charge in 1hr.
Hyundai Kona EV
Hyundai will give India its first electric SUV; the Kona will be assembled here and will launch
this July at about Rs 25 lakh. The SUV will have a 40kWh battery and be powered by a 136hp electric motor that drives the front wheels.
Mahindra eKUV100
With the e2o gone, an electric version of the KUV100 will replace it as Mahindra's EV hatchback, come early 2020. With a 40kW motor, 15.9kWh battery and 120km range, the numbers won't blow your mind; but it promises to serve as a practical and robust family EV.
BMW i8 Roadster
The open-top version of the i8 should launch towards the end of this year at a price of Rs 2.8 crore. For that money, you'll get a plug-in hybrid with an all-electric range of 50km; and of course, top-down sportscar fun. The i8 has a 143hp/250Nm electric motor along with a 231hp/320Nm, 1.5-litre petrol engine.
Volvo XC60
Having already brought in its XC90 plug-in hybrid, Volvo will follow up with the plug-in version of the XC60. Just like its elder sibling, the smaller XC60 will offer a similar all-electric range of upto 40km. Volvo will also follow this up with two more plug-in hybrids – the S90 sedan and the XC40 SUV. All three will launch next year.
MG eZS
Hot on the heels of the Hector is the all-electric eZS SUV. The electric MG will have a 148hp motor driving the front wheels and will be equipped with a 45kWh battery. Upon launch, the e-SUV will be priced at around the Rs 25 lakh mark.
Source: autocarindia