GOP bill would fund electric vehicle charging stations with VW settlement money
A Republican-backed effort to fund electric vehicle charging stations in Wisconsin is shaking up traditional political allegiances.
GOP lawmakers last week introduced a bill to allocate more than $10 million in Volkswagen emissions scandal fines to provide matching grants for new public charging stations.
The measure, similar to one Democratic Gov. Tony Evers included in his 2019 budget proposal, has already drawn support from renewable energy advocates, as well as utilities and consumer groups, and criticism from some traditionally conservative groups.
As of 2018, Wisconsin had roughly 2,600 registered electric vehicles, about 0.1 percent of all passenger vehicles, according to the state Department of Transportation. But Bloomberg New Energy Finance predicts EV sales will grow 30-fold in the next decade as prices fall to about the same level as internal-combustion vehicles.
"This is where it's going: electric cars, ladies and gentlemen," bill co-sponsor Sen. Robert Cowles, R-Green Bay, said Tuesday during a hearing before the Assembly Committee on Energy and Utilities. "This is a chance for us to really get ahead of the curve."
Jane McCurry, who heads the electric vehicle program for Renew Wisconsin, said Wisconsin is one of only four states that has not earmarked any of its VW money for EV infrastructure.
Environmental advocates say EVs, coupled with the decarbonization of the electrical grid, will be key to curbing greenhouse gas emissions. Right now, transportation and electricity generation each contribute about 28 percent of the nation's greenhouse gas emissions, according to the Environmental Protection Agency.
In an era of declining electricity use, utilities see widespread EV adoption as a way to boost sales, which could ultimately lead to lower rates for everyone.
"Electric vehicles make best use of existing generation assets and the grid," said Kristin Gilkes, executive director of Customers First!, a coalition of utilities and consumer groups.
One of the primary barriers to wider adoption is the fear of not being able to find a place to charge up on a long trip, according to industry surveys. The bill's co-author, Rep. Adam Neylon, R-Pewaukee, said his district has four charging stations, but none are located on major highways.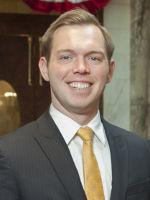 "In large part, the private sector has taken care of the issue so far," Neylon said. "We want to provide more certainty to people traveling along major thoroughfares … so they won't have to find the Waukesha library to get a charge."
Neylon said the bill would boost tourism, as well as in-state travel, by developing state infrastructure at no cost to taxpayers.
          Neylon
Under the proposal, which has yet to be scheduled for a vote, a portion of the remaining VW money would cover up to half the cost of new fast-charging stations along "clean energy corridors" connecting Wisconsin to neighboring states.
The exact location of the highway corridors and terms of the grants would be established by the Public Service Commission.
Charging station owners could bill customers based on the length of time they plug in but not for the amount of electricity consumed. Utility revenues on electricity for the charging stations would be subject to a 20 percent tax earmarked for transportation funding.
Neylon said Tuesday he was open to changing that piece of the legislation. Doing so would give the legislation the full support of the trade group representing the state's investor-owned utilities.
While not endorsing the bill, the Alliance of Automobile Manufacturers has been pushing the state to use VW settlement funds for EV charging stations, which the group says are essential for long-term growth of the market.
Opposing the bill are lobbyists for Koch Industries, which operates oil refineries and is owned by Charles Koch, known for his support of conservative causes. The conservative MacIver Institute has also come out against it, arguing state government shouldn't be subsidizing one fuel over another.
The American Petroleum Institute has signaled interest in the bill though it has not disclosed a position.
Scott Coenen, executive director of the Wisconsin Conservative Energy Forum, testified he was a long-time skeptic but has since decided EVs are coming and represent a chance for Wisconsin drivers to stop sending $7.6 billion a year out of state.
"We've been using the internal-combustion engine for about 100 years," Coenen said. "It's been great. … We need to get on with the business of new technology."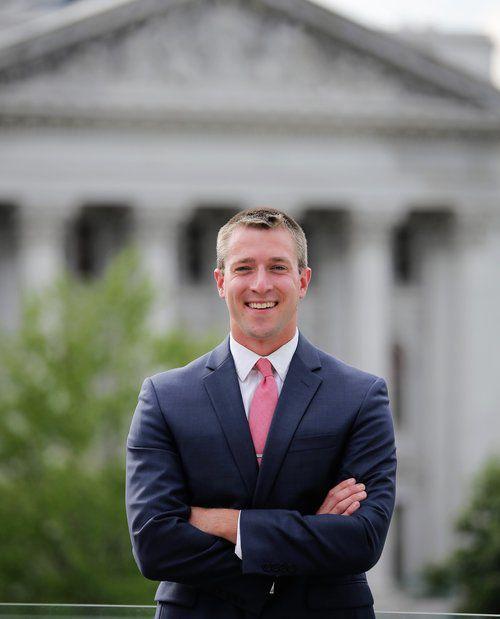 The money is part of a $2.9 billion settlement Volkswagen agreed to pay after admitting to violating the federal Clean Air Act by selling diesel engines with software designed to report inaccurate emissions.
Wisconsin is scheduled to receive $67.1 million, which must be used to reduce nitrogen oxide pollution from vehicles. State law now requires $42 million of that to be spent in 2017-19 for replacement of buses and state vehicles.
Evers' budget also proposed spending $10 million of the remaining funds on charging stations. That measure has yet to be taken up by the Legislature's budget committee.
Unlike Evers' proposal, Neylon's bill would require equal funding from the private sector and provide a structure for how the funds are allocated.
"The difference is only in specifics," Neylon said. "We just put parameters around the money."
Source: madison