How these brothers started from scratch to build an EV manufacturing business in Bhopal, clock Rs 1.3 crore turnover
The Indian government has set the aspirational target of selling only electric vehicles (EVs) by 2030, or having a large percentage of EVs on the road by then. There is some consensus in the auto industry that electrifying public transport and two and three wheelers is critical to achieving India's EV dream.
Close to 7,60,000 EVs were sold in India in FY19, out of which 83 percent were three-wheelers and 16.4 percent were two-wheelers.
While the likes of Ola Electric, Rapido, Vogo, Bounce, and Yulu focus on metros, two brothers and their micro manufacturing enterprise are placing their faith in bringing electric mobility to Bhopal and its neighbouring areas.
Anmol Bohre (29) and Alankrit Bohre (26), both computer science engineers, started EV manufacturing business Enigma Automobiles in October 2015.
"My younger brother Alankrit had gone to Delhi where he saw e-rickshaws. He told me about it, and we thought we could do the same in Bhopal. The idea was to bring down the pollution generated by these three wheelers and also provide employment and income for the poor who would drive them for a living," says Anmol.
The brothers had separately started marketing and engineering companies earlier, but found the chemistry between brothers far greater than that between regular business partners.
They came together and started micro enterprise Enigma Automobiles with a capital of Rs 12 lakh, an amount which came from the brothers' and their fathers' savings.
Anmol and Alankrit took up a small farmhouse in Bhopal and started building e-rickshaws. 
Enigma founders Alankrit Bohre (left) and Anmol Bohre (right)
From idea to execution
Electric vehicles have considerably fewer components and moving parts than vehicles with internal combustion engines (ICE). To source these components, Anmol and Alankrit scoured the streets of Delhi.
They looked everywhere for vendors and suppliers who were genuine and wouldn't try to con the brothers because they were young.
"The e-rickshaw segment was nascent in 2015. Our business was based in the industrially-backward state of Madhya Pradesh. So it was a challenge to find the right vendors who understood our product and weren't simply trying to make a quick buck," Anmol says.
After three months of hunting, the brothers finally found a few vendors they trusted in Delhi, Hyderabad, and Ludhiana.
"The quality of the components supplied by these vendors mattered too. Since we are both engineers, we inherently understood how to determine high quality components," Anmol adds.
The brothers then struck a deal with a Delhi company which sourced lithium cells from China.
India has no reserves of lithium or other metals such as cobalt, nickel, and manganese used in lithium ion batteries. It relies on Chinese suppliers who control mines in Congo, Australia, and Chile where these metals are found.
After outsourcing the manufacturing of battery packs and building a network of component suppliers, Enigma started assembling in its farmhouse. It priced the e-rickshaws between Rs 80,000 and Rs 1,30,000.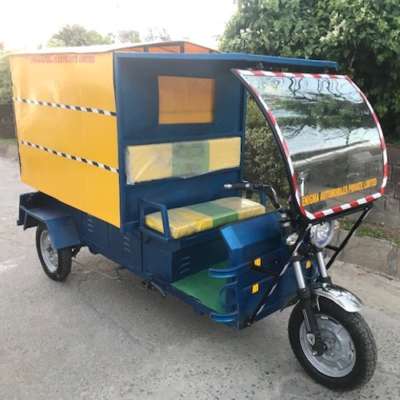 Enigma's Marut electric three wheeler
"Initially, we had no idea about approvals or regulations. We started selling our e-rickshaws locally to dealers who then sold it to individual customers. Once business picked up, we got the necessary approvals. We invested our earnings back into the business, and took another loan of Rs 12 lakh from our father to amp up production," Anmol explains.
The brothers moved out of the farmhouse and started renting their uncle's 20,000 square feet manufacturing facility in Mandideep, an industrial area in Bhopal.
Here, Enigma expanded into making four variants of passenger e-rickshaws and two loader e-rickshaws.
But there were a couple of fundamental challenges the brothers still had to solve: customers' negative perceptions on the torque of three wheelers and their resale value.
Madhya Pradesh and the areas around Bhopal are hilly regions and locals were not sure if e-rickshaws could generate enough torque to climb steep terrain.
Electric vehicles generally have no gears because they have no ICE, but Enigma decided to go against the grain by introducing a manual gear option in its e-rickshaws. This could help the e-rickshaws navigate hilly terrain, and this technology was the first of its kind, Anmol claims.
But customers remained skeptical about getting a good resale value on the e-rickshaws. So the brothers envisaged a plan to introduce a buy-back option.
Under this option, the customer would use the e-rickshaw for a few years, during which they would get it serviced by Enigma.
After the tenure ended, Enigma would buy the vehicle back and compensate the customer with cash or a new vehicle upto the amount that the older vehicle was worth.
Enigma started seeing good traction, and grocery delivery companies like Bigbasket were purchasing the three wheelers. Individuals who wanted to make a living by driving the e-rickshaws were also a big part of Enigma's customer base.
In 2017, Enigma made revenues of Rs 1.2 crore. On the back of this milestone, the brothers decided it was time to try something new: manufacturing electric two wheelers.
Foray into the two wheeler segment
Enigma was largely a B2B company selling e-rickshaws to dealers, and so, creating an electric two wheeler brand was a different ballgame.
The brothers say they invested a lot of time, effort, and money in research to execute this plan. Their father passed away during this time, which made the period a difficult one for the founders to endure.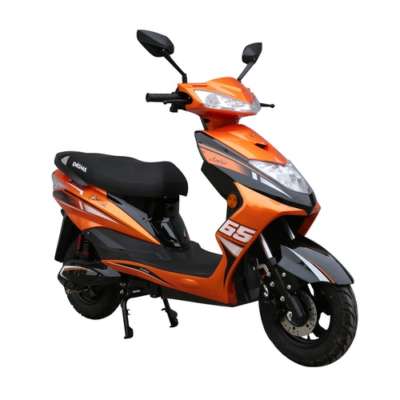 Enigma's Ambier electric two wheeler
Enigma's sales were affected. The business made Rs 60 lakh revenue in 2018, but this did not hinder Enigma from manufacturing and launching a range of electric two wheelers.
It launched the variants Ambier, Crink, and GT450, priced between Rs 49,000 to Rs 75,000. Enigma did a pilot where it sold 40 such electric two wheelers, and Anmol says the feedback received was positive and there were no complaints.
"It went better than we thought it would, and our market grew. This year, we have already crossed Rs 80 lakh worth sales and are on track to reach Rs 1.3 crore by March," Anmol says.
The Ambier, Crink, and GT450 have two variants each: one with lead acid batteries and the second with lithium ion. The battery life of lithium ion is over five times that of lead acid.
The two wheelers can be charged at home or at charging stations, and the lithium ion variants take between three to four hours to recharge completely while the lead acid batteries take six to seven hours to recharge.
Anmol says the company is now in talks to set up charging stations at petrol bunks to make charging points more accessible to customers.
For customers who prefer a quicker recharging experience, Anmol says the Ambier comes with battery swapping technology inbuilt.
The user can simply swap out a depleted battery with a fully-charged one – a process that takes a few minutes and is similar to the experience of refuelling an ICE two wheeler at a petrol station.
"In fact, the Crink and GT450 also come with battery swapping, but it is optional. The customer has to inform us beforehand and we incorporate it. A vehicle with battery swapping tech does not cost more than the regular variant" Anmol says.
However, lithium ion batteries, which are worth up to 50 percent of the cost of an electric two wheeler, are at a risk of being stolen from bikes enabled with battery swapping technology, he adds.
The brothers, in some cases, allow customers to rent the battery from them, which brings down the cost of ownership.
This is in line with the trend showing that Falling Total Cost of Ownership (TCO) will be the single biggest factor encouraging adoption of EVs. Further, commercial e-rickshaws are already 22 percent cheaper than conventional ones, according to YourStory Research.
Enigma's two wheelers' range on a full charge is based on the kind of battery used. "Some batteries offer a range of 70 kilometres and some offer 140," Anmol says.
Enigma sells the electric two wheelers at retail outlets and does not rely on middlemen.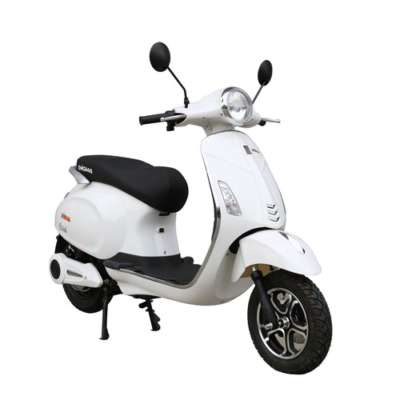 Enigma's Crink electric two wheeler
As India moves towards its electric vehicle aspirations, Enigma is attempting to scale up its electric two wheeler production and meet the growing demand. But this process has been tough as the brothers are yet to build a well-known brand.
"Being a B2B business, we are recognised among industry networks and associations. But retail and the end customers don't know us by name. We are trying to build our brand through the electric two wheeler products," he says.
When the brothers approached financial institutions or partners for help with expanding, they were often seen as young kids with no expertise. "It was only after a 30-minute conversation that they understood that we meant business," Anmol says.
The brothers say they now stay ahead of competitors by investing more in technical innovation, and more recently, in marketing. "Our hard work has been paying off. Soon, we plan to enter the electric bikes segment," Anmol says.
Source: m.dailyhunt.in