Welcome The Next-Gen Electric Car, One That Recharges Itself Through Solar Energy
As the world shifts towards electric-powered vehicles, there is a looming question that haunts each and every auto maker, which is 'how to tackle the range limitations of the vehicles?' Part of the reason for this are the long time duration required to charge the batteries of EVs. So naturally, alternatives to the 'plug and charge' concept have taken the centre stage of research in the field.
Several substitutes have come up over time. Recently we shared how a startup in India has come up with a graphene based metal-air battery as a substitute to the conventional Lithium-ion batteries. The concept involves topping up your car with water and you are good to go. Now, a new concept by a Dutch based company uses the energy from the sun as a way to charge these batteries. Now that's free and renewable energy put to good use.
'Lightyear' is a startup currently in the process of coming up with the first prototype of an electric car that recharges through solar cells embedded on its roof. Do not mistake it for the only source of recharging the car though. It does come with the conventional charging plug, so you still can charge the car at a charging station or at your home.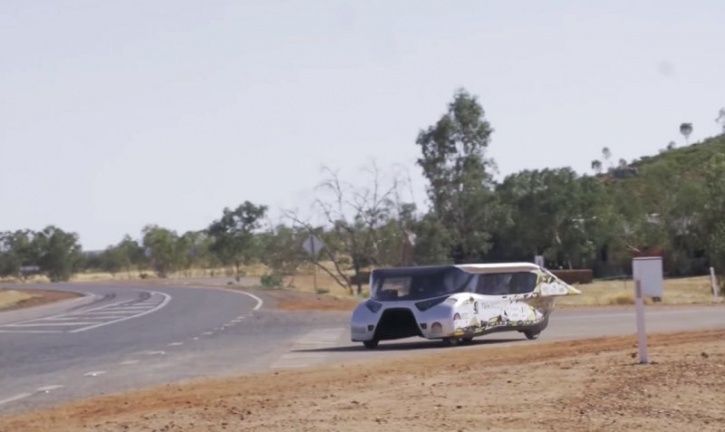 LIGHTYEAR
The solar cells are there to eliminate the dependence on such charging stations though. Lex Hoefsloot, CEO of Lightyear began developing the car's concept while he was a student at the Eindhoven University of Technology. By the time he had already won the World Solar Challenge in 2013 and in 2015 as a part of a team that developed car capable of driving around 1000 miles on a single charge.
Source: indiatimes